Classifieds
If you are a GVPA member and would like to post a classified ad, please contact us and be sure to select the "Classified" topic from the drop-down. Members may place up to three ads for free at a time. Non-members may also advertise on the website, but it must meet our requirements and is subject to a fee. All advertisements will also be included in a monthly email blast sent to GVPA members.
---
Office Space Available Immediately - 1580 Elmwood Avenue
Posted 7/17/2018
Newly appointed office space available immediately (full and part-time lease options) within an impeccably maintained professional office building on Elmwood Avenue. The building has ample private parking and is accessible. The office suite features 3 private offices (one is occupied by a clinical psychologist), a beautifully furnished shared waiting room, kitchenette, fax/copy area, and bathroom. Rent includes utilities, WIFI, and cleaning service
Contact Erin Stronach (716) 471-1918 or erin@erinstronachphd.com.
---
Office Space Available in Brighton in the Park at Allens Creek
Posted 7/16/2018
Our four office suite will have an office available starting in September 2018. Located at The Park at Allens Creek (132 Allens Creek Road), you would be joining a psychiatrist, psychiatric nurse practitioner and a psychologist. We also work together to provide a supportive and collaborative relationship between all of the providers in the office.
This office can be furnished or unfurnished. The suite has a waiting room, kitchen, HIPAA compliant internet as well as access to a fax machine, copier, printer and plenty of parking. There is an answering service and phone system as well. All of the offices are soundproof. The office park is well maintained and located right off the Interstate 590 Monroe Avenue exit at the Brighton/Pittsford line.
For more information, please contact Alice Tariot M.D. at 585-261-3909 or alicetariot@gmail.com
---
Office Available in Brighton
Posted 6/13/2018
Spacious, comfortable, quiet office will be available 9/1/18 for up to 3.5 days/week. The office is in a house that has been renovated into four offices, which are occupied by well-established mental health professionals. Located on Monroe Avenue in Brighton; the office building has ample parking, is handicapped accessible, and has a large, bright waiting room. Rent includes answering service, utilities, internet service, fax, and printer. Microwave and refrigerator also available. Contact Debra Roach at (585) 703-0804 or by email at debroachphd@mac.com for more information.
---
Office sublet in Linden Oaks office complex
Posted 5/7/2018
Office sublet 2 days/week in thriving mental health practice at the Linden Oaks office complex. This 18 month commitment includes referrals, office supplies, and secretarial services. There is an opportunity to assume my full-time practice in January 2020. Interested parties should contact Dr. Brad Landsman at blandsm1@rochester.rr.com or (585) 385-1950.
---
Office space available in Fairport/Perinton area
Posted 3/22/2018
Office space available in Fairport/Perinton area full- or part-time. Great location, nice office complex, full-time office staff. Check out our website at www.rochesterpsych.com. If interested, please call Kathryn Bamford or Kathleen Wright-Knothe at 223-5920.
---
OFFICE AVAILABLE in Brighton office park
Posted 2/11/2018
Single office located in suite with three other private mental health practitioners' offices. Located in a quiet Brighton office park at the corner of Westfall Road and South Clinton Avenue, this suite possesses a calm, soothing atmosphere that is ideal for anyone who is in independent practice but enjoys working in a supportive, collaborative atmosphere with seasoned colleagues. Ample free parking. Handicapped accessible. Shared (furnished) waiting room, restroom, and secure storage. Shared central fax and internet connection available. Utilities included. Available August 1, 2018 (with possible option to sublet from current tenant prior).
Contact: Howard Markus, Ph.D., CGP at hmarkusphd@gmail.com or (585) 750-8094.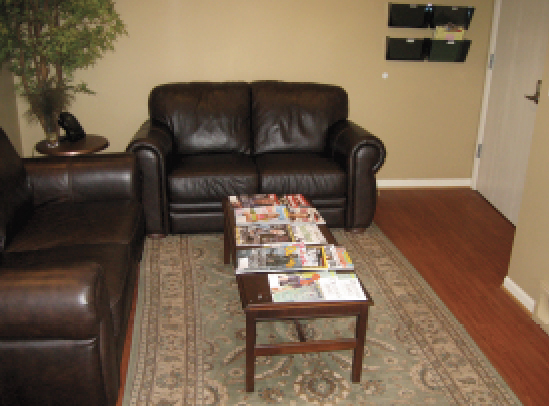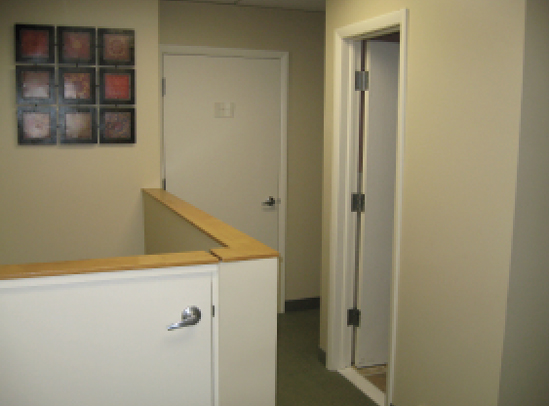 ---
OFFICE AVAILABLE in Allens Creek Office Park
Posted 2/5/2018
Office space available 1 June 2018 in a four office suite shared with other mental health professionals (i.e., psychologists and a psychiatrist). Located at 160 Allens Creek Rd., Rochester, NY 14618 (border of Brighton and Pittsford, close to Interstate 590 Monroe Ave exit).
Features include:
Quiet office in first floor four-person suite which is handicapped accessible
Landlord will absorb the cost of repainting this office
Spacious waiting room
Separate back door entrance for practitioners
Office can come furnished if desired
Separate storage and file cabinet room with microwave and small refrigerator
Kitchen cabinets, sink and coffer maker for staff use
Shared printer, copier and fax machine with Wi-Fi
Charming, well-appointed building lobby
Two private bathrooms for staff use only
Billing and receptionist support (i.e., handing out intake forms, etc.) available
Ample, private parking lot
Night security guard tours the office park after 5 PM
Updated building security system
Contact Frank Johnston (585.748.5116) for information, answer questions and to arrange to see our office.
---
Seeking psychological counseling referral sources for patients
Posted 1/12/2018
Dear GVPA Member and Psychologist:
The neuropsychology service in the Department of Neurosciences at Rochester Regional Health is reaching out to our GVPA psychology colleagues for a potentially mutually beneficial arrangement.
Through the past few years with expanding neurological and rehabilitation service programs at Rochester Regional Health, the neuropsychology service has been thriving and growing. We provide neuropsychological assessments to individuals within our inpatient brain injury rehabilitation program – Unity Golisano Restorative Neurology and Rehabilitation Center, and our outpatient brain injury rehabilitation program. In addition, we are core providers in Unity's Memory Center and the Concussion Program, as well as consultants in the Spine Center. We also provide neuropsychological assessments to individuals with various neurological disorders, and are referral sources for primary care providers, neurologists, psychiatrists, other medical specialty groups, and brain injury service agencies throughout the greater Rochester area and western New York.
Within the context of working with individuals with neurological disorders, we have many patients who have various mental health disorders, such as depression, anxiety, PTSD, and somatic symptoms and related disorders. Also, we have some individuals who are struggling with chronic pain. Given these psychological problems, we recommend psychotherapy to many of our patients. However, given the nature of our work, which is predominantly neuropsychological assessments, we often refer them to outside providers. And finding clinicians who would be a good fit for our patients has been a challenge.
Therefore, we would like to develop a referral list of psychologists who have some knowledge and experience in brain injury and neurological disorders, and/or who have an interest and experience in providing psychotherapy to individuals with chronic pain, chronic illness, somatic symptoms disorder and conversion disorder along with more common disorders of depression, anxiety and PTSD.
If you have an interest in being on our referral list, please contact Tanya Grace, PsyD, Tanya.grace@rochesterregional.org. Please specify your experience in brain injury and neurological disorders, clinical health, etc., and the ages of patients you treat, and the insurances/payment you accept. You may also wish to specify any particular patient population/disorder.
If you know of other providers in the greater Rochester area who might match the type of clinician we are seeking, but may not be a member of GVPA, please forward this information to them.
Neuropsychology Service, Rochester Regional Health
Bill Schneider, PhD, Krista Damann, PhD, Marc Gaudette, PsyD, & Tanya Grace, PsyD
---
Psychotherapy Wanted for Thriving Practice
Posted 12/5/2017
Psychologist wanted to assume office space in thriving mental health practice at the Linden Oaks Office complex. Secretarial and billing services available. Accommodations can be made to start part-time before accepting a full-time commitment. There will also be an opportunity to inherit my practice when I retire. Interested parties should contact Dr. Brad Landsman at blandsm1@rochester.rr.com or (585) 385-1950.
---
Psychotherapy Office - Park Avenue Area
Posted 12/4/2017
Bright office, 12x12, with hardwood floors, and a large closet. Office rent includes internet, in office billing, voicemail, phone answering service and cleaning. There are five other experienced therapists sharing the building.
For more information, please contact: Bob Pierce 585 271-6031 or Rita Izzo 585 738-9836. Email: bobpiercephd@gmail.com or ritaizzolcswr@gmail.com.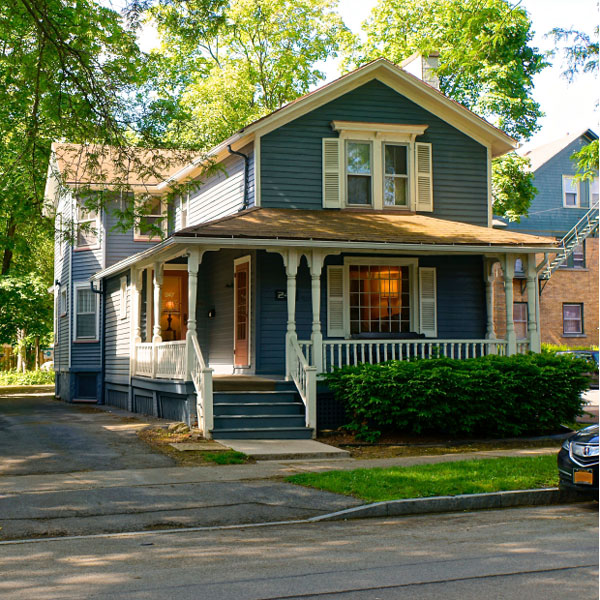 ---
Mental Health Office Available
Posted 10/2/2017
A fully furnished office space is available in a 5-office suite shared by other mental health professionals. It is located in Brighton in a class-A building, just off the 590 exit on Winton Road South.
Features include:
Telephone, fax, copier and wireless computer local network
Receptionist/Secretarial support
Large waiting room
File storage space
Ample parking
Billing system in place
Kitchen area with refrigerator and microwave
Private bathroom for staff use only
Access ramps and elevator for persons with disablities
Bright sunny office
Contact Bob Goldstein at 473-7110 for more information.
---
Sunny office in established suite
Posted 10/2/2017
Partially furnished or empty. Office is immediately available but occupancy/rental date is negotiable and flexible.
55 Canterbury Road is in the Park Avenue area and is located within 500 feet of Monroe Exit of 490.
The three office suite includes bathroom and utility room with fridge and fax.
$420 per month covers everything: utilities, office cleaning , and fax. Term of lease is negotiable.
Please contact: Marge Rosen 225-7680 or 415-3303 margeryfrosen@gmail.com or Ellen Simon Irving 414- 0268 ellensimonirving.lcsw@gmail.com
---
Office for Sublet
Posted 10/1/2017
Clean, quiet office space in conveniently located prime location, across from Clinton Crossings. Available for sublet on Fridays, Saturdays, Sundays. Soundproofed walls, great landlord and colleagues in the suite. Perfect to start or expand your practice. Psychologist, psychiatrist, or other compatible health professional. Please call Elizabeth Young at (585) 703-1352.
---
Office space available
Posted 9/7/2017
Office space available for psychologist or social worker. Picturesque location on the Erie Canal in Pittsford. One hundred and ten square feet (13' x 8.5') plus furnished waiting room. Please contact Mark G. Brogan, Ph.D. at 234-9494 or mgbrogan@rochester.rr.com.
---
Brighton/Pittsford Office Space Available
Posted 9/7/2017
We are looking to add a third therapist to share our newly remodeled office space. Includes 3 large offices, large waiting room, storage room and kitchen. Handicapped accessible with abundant parking. Located at 140 Allens Creek Rd, 14618. Please contact: Kathryn Vullo @ kathrynvullo@gmail.com or Beth Jelsma at bjelsma@rochester.rr.com for details.
---